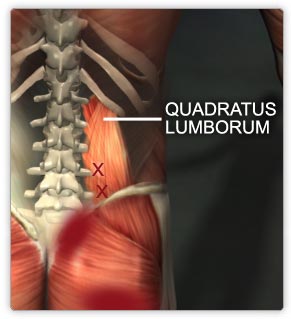 I ran into
Hassan Haydar
the mornig of the race while on a run - still debating if my legs were up for the race that night. We asked each other if we were racing the Squantum 5. He said JJ Larner (race director) needed help at a water stop so he was going to volunteer his time. I was still on the fence, as evidence by running already. I rarely run a double (two runs in one day) but was looking for trouble or in denial. JJ Larner was nice enough to give me a complimentary entry as part of the "
race of champions
" theme as we touched base via email a week earlier. Meanwhile, my QL - Quadratus Lumborum - has been flared up for almost two weeks so I was fussy about racing. I got it worked on Monday night so I was left with some stretching to do but it was feeling a little better. I need to
strengthen
the QL.
I mentally registered that I would go to the race after I ate lunch. I arrived at the race an hour before start time. After thanking JJ for having me at the race, I asked if any other champions were in house and he confirmed Brendan Lynch. He's fast. Like 2:34 marathon fast. He ran a 1:15 half marathon in early May in
Quincy
- four minutes ahead of me. Hassan asked me if I was going to take it easy or race. Race of course. I warmed up in the light drizzle. It was humid than earlier in the week so comfortable for racing. In addition, this is the fourth consecutive race that I have been at where it was wet or raining since the Vermont City Marathon. I stretched a bit inside race HQ but really did not have the strength to put an effort into the back stuff. I proceeded to the start paying no attention to who was lining up in the front row to my right. I never met Brendan and did not know what he looked like. Two HFC (Hurtin for Certain) gents jumped right out front after the starting siren. One was in white (Brendan) and one in green (his brother Sean). There was another young guy in the mix. The four of us went through the mile in 5:48. The beautiful Boston City skyline, albeit on a foggy evening, was on our far left as we approached Squantum. Brendan had a step on us into the first and largest hill on the course. I stepped around Sean and into second putting some effort to close the short lead Brendan had while climbing. I felt OK but did not want to cramp his heels and force the pace any faster. So much for that as the young guy went past and after Brendan on a down hill. I wanted to tell the guy to chill but I did not. He faded shortly and I regrouped in behind Brendan up and down another set of hills. I gave him a verbal prop at one point "lookin' good Brendan." He returned the verbal and that made me feel good (hey, this guy knows me by my name). I got beside him and took the lead around 2.5 miles. He sat, comfortably from what I could tell, behind me as we went through 3 miles and exiting Squantum for an all out flat remainder to the finish.
He retook the lead as we went back into Marina Bay and I was totally cool with that. 4 miles passed and he looked comfortable as if he were going to drop the hammer on me soon. Sure enough, we had a few tight turns in Squantum Point Park and he got a gap that would not be closed in the last 800m. He won in 28:24 (5:41 / mile pace) while I followed, 28:31 (5:42 / mile pace).
Full results
. Brendan, Sean, and I cooled down for an easy 15 minutes. I got a chance to learn what Brendan has been up to for racing and training over the years. He is a down to earth - decent guy who knows the running scene, competitors, and coaches really well. He is smart with his racing opportunities. I dropped some race results that included us in the same race half way accross the country - Chicago Marathon, 2003, on Brendan. He crushed it that October running under 2:35 while I ran just under 2:38. We seemed to both have the same agenda that day - run 6:00 pace for as long as you can, then go for it. His plan worked where as mine put me in my place but I still ran about that (6:00 / mile) pace at the end of the day.
I peeked at the
2009 Squantum 5 Results
. It was a Pub Series event so it was a loaded field resulting in me and my quickest time, 27:29. I just edged out Terry McNatt as we battled neck and neck over the last two miles. Brendan was just behind us (I did not know this when I caught up with Brendan the other night). We will commence racing where I suspect his leg speed will prosper in the Jim Kane Sugar Bowl 5K in a few weeks in Dorchester - his home town.